Meet the folks who give their support to leading Davidson Lands Conservancy as staff and board members. They're likely your neighbors!
Staff Members
Autumn Rierson Michael, Executive Director
704-892-1910 | autumn@davidsonlands.org 
"I grew up in a rural area and had the privilege as a kid of running in the woods, playing in the creek, knowing my farmer neighbors. Now as an adult and a parent, I value all the more an opportunity for my kids–and the kids of our community– to walk in the woods, hold a salamander, ride bikes on the greenway, and pick a summer tomato. I'm proud of how DLC helps children and adults make that emotional connection to the natural world."
Dave Cable, Volunteer Land Protection Director
704-577-2004 | dave@davidsonlands.org 
Dave Cable has a unique role with the DLC as a volunteer staff member. Previously, Dave has worked as Executive Director of the Catawba Lands Conservancy and the Carolina Thread Trail. Dave also helped to launch TreesCharlotte, an organization which plans on planting 500,000 trees in the Charlotte area by 2050. Dave notes, "I am volunteering as DLC's land protection director, focused on, and committed to, spooling up our land conservation and trail corridor acquisition function.  I am passionate about conservation and care deeply about preserving our natural landscapes. I have been fortunate to have been involved in land conservation projects in the Charlotte region, and am delighted to apply my experience and passion right here in Davidson, a community I love."
Katie Noble, Program Director
704-892-1910 | katie@davidsonlands.org
Katie has been with DLC since March 2019. Katie attended Auburn University and University of Florida focused on biology and ecology, and she has worked in outreach education at the Memphis Zoo, Missouri Botanical Gardens, and currently offers children's science programming through Davidson Parks and Recreation.  After more than eight years of teaching classroom science, Katie was thrilled to join the DLC team last year and help support its mission of environmental protection in and around Davidson. 
Board Members
Gordon Clark — President 

Gordon is newly retired, after a 25-year career as the owner and innkeeper of the Davidson Village Inn. Also known for his previous pedicab presence around town, he is a long time volunteer for DLC, WOW, and Run for Green. Gordon also founded and directs the TreesDavidson program, which has planted hundreds of trees in town in the past 4-5 years. Among many volunteer positions, he has served on the Town's Livability Board and is deeply involved at Davidson College Presbyterian Church, particularly with the Global Missions Committee and Kenya partnership.  
 Janet Andersen—Secretary
Janet, now retired from 30 years in the manufacturing business, lives in the Runneymede neighborhood in Davidson's rural area. She has served on the Runneymede HOA Board for the last five years, including as Vice-President and President. Janet has volunteered for Run for Green for the last three years, and also volunteers as a caregiver peer mentor for the Christopher and Dana Reeve Foundation. 
Tom Watson—Treasurer
Tom is a retired lawyer, with an extensive volunteer background at Catawba Lands Conservancy.  He has also been a Trailmaster for the Carolina Thread Trail.  Currently, he is retired, and the co-owner with his wife of the Cedars Bed & Breakfast in Davidson.  Having served for 3 years on the Land Stewardship committee of CLC and on the Mecklenburg PRC's Greenway Advisory Council, Tom hopes to bring both his legal and land expertise to the DLC Board.   
Yancey Fouche – Immediate Past President 
"I'm especially interested in building the
relationship between Davidson College and Davidson Lands Conservancy. As an anchor institution in our community, Davidson College is deeply interwoven in the history and present reality of our region. Likewise, Davidson Lands Conservancy shapes our community by preserving, enhancing, and offering access to the natural features and open space that make this place special. Davidson Lands Conservancy directly benefits from the scholarship, philanthropy, and service of the College while providing the College an enhanced quality of life for all constituents and growth opportunities for servant leaders. At the heart of this partnership between non-profit neighbors is a deep, shared commitment to making the world a better place." 
Russell Crandall
Russell is a Professor of Latin American Studies at Davidson College, prior White House and Pentagon experience. Russell has three active boys, and together they have participated in many DLC and WOW hikes and outings, as well as many years of running Run for Green. He is a runner, cyclist, and outdoor enthusiast, and has previously worked with the global NGO Catholic Relief Services. 
Paul DiMarco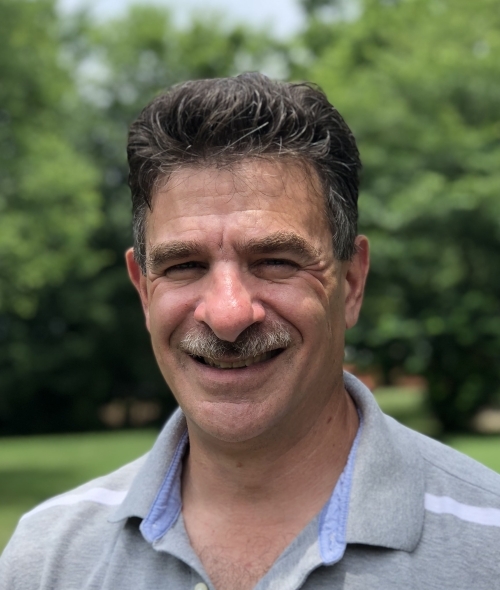 Paul is a Project Manager / Business Analyst in the department of Technology & Innovation at Davidson College. He served on municipal planning boards / commissions for 10 years. In those capacities, he had to deal with reviewing and approving development projects that impacted land use. He also served 3 years as an elected Town Councilor (Board of Selectmen) for Londonderry, NH, where he was involved in conservation projects. He believes in the public benefit afforded by conserving land so future generations can experience the natural beauty, and utilize its recreational offerings within a reasonable distance from their residences.
Paul Freestone
Paul is recently retired as VP of Mergers and Acquisitions with the Stryker Corporation. He is currently serving as a Parks and Recreation Commissioner for the North Meck Region. He is passionate about improving safe infrastructure and access to natural areas for cyclists (road and MTB), runners, walkers and hikers. Paul volunteered with Run for Green this fall, and has participated in local volunteer activities, such as a cycling fundraising event for Multiple Sclerosis (MS), and serving on an advisory committee for WFAE.  
 Pam Hay 
Pam is a retired Davidson College biology professor who is currently the chair of the DLC Outreach Committee. She has served on the DLC board previously and is keen to come back in a leadership capacity. Pam has a strong interest in native plants and preserving green spaces for future generations. She believes that in addition to supporting a healthy planet, greenspace is necessary to maintain the human spirit and to provide calm in a world of chaos.   
Azella Markgraf
Azella is a student at Davidson College, who is deeply passionate about issues related to sustainability, land use, and conservation. Originally from Ohio, she works in the Davidson College Sustainability Office. Azella has also served for two years as the Media Coordinator for Elephant Approved, a conservation-based branch of Petali Teas which focuses on mitigating Human-Elephant Conflict in tea-producing regions of Southeast India.  
Kristopher ("Kris") Pickler 
Kris has a Master's in Environmental Management, as well a law degree. He has worked as a transactional attorney with roles having been in contract, real estate and environmental law in private practice for 5 years and corporate for the past almost 11 years. He has supported land trusts for over 2 decades, primarily on the NC & SC coasts. Having lived in and seen the changes in the Davidson and Lake Norman area over the past almost 11 years, he decided the time was right to start getting more involved in helping protect green spaces in the town he and his wife love.   
 Heather Seagle
Heather is an urban planner and public health professional who thinks walking and biking should be as normal and accessible in every community as any other mode of transportation. With a background in biology and public health, she is particularly interested in how opportunities for walking and biking impact the health of our communities. Heather holds a Master of Urban Planning and a Master of Public Health. Heather is interested in helping preserve sensitive ecosystems and protect our water systems from the negative effects of development. She hopes that in serving on this board she can help the DLC educate people and generate support for its conservation efforts.